Archive Page 2095
August 6, 2021
---
---
---
Veteran film editor Charles Royen talks about The Suicide Squad, The Dark Knight, Justice League and more
In an interview with The Hollywood Reporter, Roven says he and producer Richard Suckle introduced Ayer to Smith at a time when Warner Bros. was looking to replace editor John Gilroy. (Gilroy was ultimately credited on the film, and Ayer has been complimentary of his work.) Roven also reveals that test audiences saw an Ayer-preferred version as well as a studio-preferred cut. In an extremely rare situation, both cuts tested the same, so both the studio and the Squad creatives attempted to meld the best of both into a theatrical cut.
Story at Hollywood Reporter
---
The Suicide Squad has a $1.4 million start on Thursday night – Hollywood Reporter
---
---
The Suicide Squad is a "box office wild card"
James Gunn's foray into the DC Universe will be affected by multiple factors both related to the pandemic and to its own attributes as a film. Trying to determine which of those factors will have the biggest influence is a puzzle that analysts are struggling to figure out. "Every movie that is the first of its kind to come out this year is a new test case to see how it reacts to this pandemic environment," Comscore analyst Paul Dergarabedian said. "Tracking was always a somewhat inexact science in the past. But now, with this R-rated superhero film in this environment and with this release strategy, comparisons to 'Deadpool' can't be made."
Story at The Wrap
---
Will The Suicide Squad deep-six Jungle Cruise this weekend? – IMDB
---
Dwayne Johnson "flirts" with Marvel – Brobible
---
Fortnite Superman coming – image and story at Heavy
---
"James Gunn says Martin Scorsese's comments attacking superhero movies was a cheap stunt" – Uproxx
---
Jim Lee and Daniel Cherry talk about rebuilding DC Comics
....challenges remain amid criticism that WarnerMedia doesn't "get" the comic book publishing world. A new merger, the massive one with Discovery, is an unknown X factor and isn't expected to close until sometime in 2022. But at the same time, DC's profile hasn't been higher. Not only is The Suicide Squad looking to be one of Warners biggest hits of the year (though you never know with the shifting winds of the pandemic), but next year should bring up to five live-action movies, including a Robert Pattinson-starring Batman.
Brief article introduction to interview with Lee and Cherry at Hollywood Reporter
HR: What do you make of those rumors that say the higher ups want to get rid of publishing or that they just don't get it?
Lee: Occasionally you will run across that article or tweet and I have to bite my tongue to not jump into the conversations. It's the furthest thing from the truth. If anything, it's the exact opposite. The comics that we publish, the core canon we establish in comics, is driving everything that we do across DC in media.
---
Here comes The Suicide Squad
Suicide Squad release aims for $70 million opening weekend – Deadline Hollywood
Suicide Squad looks for $30 million+ weekend opening – Variety
Man, director James Gunn gets more promo service than does the movie itself:
No one could pull this off but James Gunn! – Hollywood Reporter
And about the still moribund David Ayers "cut" of the first Suicide Squad movie:
"Yeah, why not?" replies cast of first film when asked about the unreleased "directors cut" controversy – Variety
---
Korean Comic books are gaining numbers in USA – Publishers Weekly
---
Will Rhode Island "Superman Building" get torn down?
The Superman Building earned its nickname for its resemblance to the Daily Planet building from the "Adventures of Superman" TV series of the 1950s."
Story at MSN News
---
Jeffrey Wright relates difficulty of shooting The Batman in the middle of the pandemic – AOL
---
No more Cavill Superman? – IMDB
---
"Harley Quinn is the real center of the DCU, not Superman or Batman" – Paste
---
Johansson's legal case has courtroom chance – claim at Arstechnica via Fark
Johansson's challenge to the Mouse is bringing out other suits:
Gerard Butler suing over Olympus Has Fallen profit sharing – People
Emma Stone suing over Cruella? – Cheatsheet and at Metro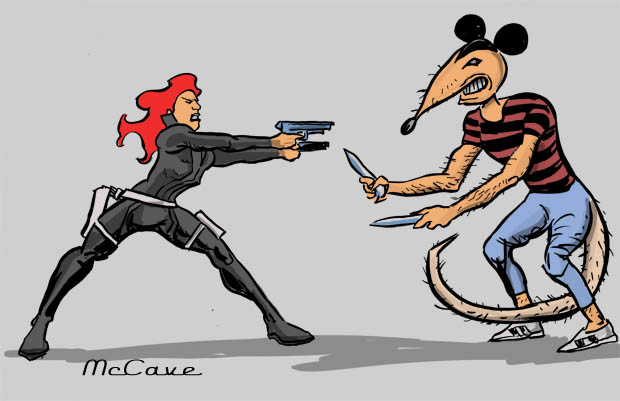 ---
Pattinson "adamant" that The Batman stay away from HBO Max until a true theatrical release run has concluded – Wegotthiscovered
---
Marvel "motion comic" to introduce War for Wakanda game – Comicbook
---
Fantastic Four #1 getting redone for November Anniversary – MSN News
Fantastic Four Anniversary Tribute #1, a one-shot special which pays homage to two classic FF stories by its co-creators , themselves half of the comic book Mount Rushmore, Stan Lee and Jack Kirby.
---
Hawkeye show is coming to Disney+ November 24th – Comicbook
---
Could Henry Cavill be Superman again in Black Adam? – Cheatsheet
Related: Superman has another new suit again – Comicbook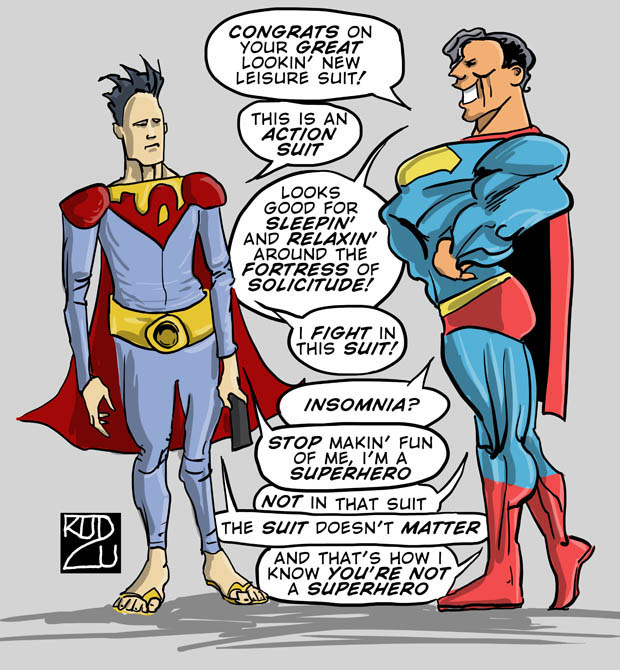 ---
Variant covers

variant spellings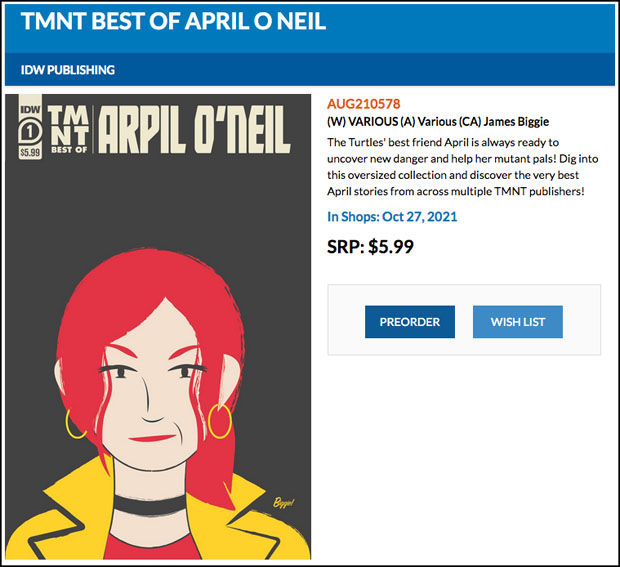 "Arpil O-Neil" at Previews World
---

---

---
---
Original page July 28, 2021