Archive Page 2052
October 29, 2020
---
Why did they use a Nirvana song in the The Batman trailer?
Story at Uproxx tells us why
---
Reviews on the Net:
Batgirl #50 - Bleeding Cool
Three Jokers #3 - Comicbook
---
Halloween Comics - "the Best of " - story at Games Radar
---
Vault Comics now has full returns on books - story at Bleeding Cool
---
---
Does Batman's cape beat Dracula's cape?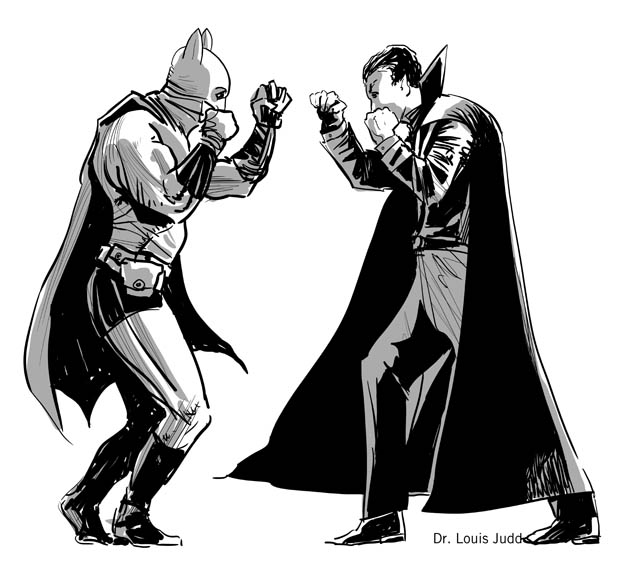 "How The Batman Absolutely Annihilated Dracula"
Review of 2005 The Batman vs. Dracula animated superhero movie. at CBR
---
Matthew McConaughey wanted to be the Hulk, and Marvel said "nope"
This apparently happened some time ago, but nonetheless, Marvel missed a chance - story at Uproxx
---
Formerly, this would have been a gigantic, "get in trouble" no-no - Comic book shops breaking the street date release on shipped comics - story Bleeding Cool
---
Justice League reshoots are now in production
Snyder Cut moving along with live action shooting - story at Movie Web
Other interesting changes about the Justice League Snyder Cut: "The Snyder Cut Adds Jared Leto's Joker, Drops Jon Berg and Geoff Johns Producer credits" Story at MSN News
Awhile back, the Snyder Cut project was originally listed as a $25 million dollar project, then it was $30 million, and now this story at FilmStories.uk says that its at $70 million now. Another tidbit is that the project is going to be four hours long.
---
Spider-Man 3 getting underway - Tom Holland "excited"
Story at Uproxx
---
The Batman movie set shows Gotham car chase
Or, I guess, Batmobile chase - at comicbook
---
New Gen animation project is cast
It's about "nanotech-enhanced superheroes"
Story at Deadline Hollywood
---
---
John F. Walker, the "new" Captain America
Story at IMDB
---
eBook library activity increases significantly in UK
Includes e-comics - story at Passive Voice
---
Michael Keaton not confirming Batman role
Story at Cheatsheet
---
Coming WW84 a risk - says Observer
---
Massive increase in graphic novel sales
Details at Gamesradar
---
Nickelodeon doing a comic book store comedy
Story at Deadline Hollywood
---
Virtual comics fair online on October 24 - Story at Hollywood Reporter
---
Release the Shumacher Cut of Batman Forever?
Entertainer Ice Cube says do it - story at Movieweb
With new films bottled up for months and months now, news that rehashes older, popular films of the past has a lot of cachet on the internet.
---
What happens after the pandemic for the comic book industry?
Predictions at Publishers Weekly
---
---

---

---
Original page November 15, 2020
---
---