Archive Page 2051
October 21, 2020
---
New Spider-Man design?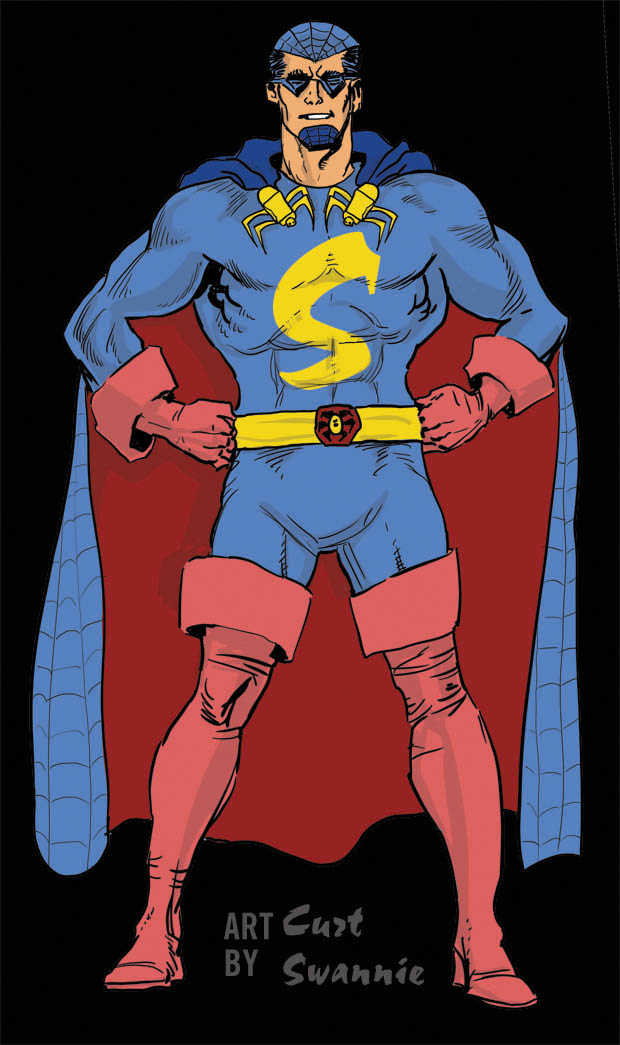 NO, THIS IS NOT THE NEW SPIDER-MAN SUIT, NOT EVEN CLOSE
Story at Yahoo News - "More Spidey suits for PS5's Spider-Man: Miles Morales have been revealed"
October 21, 2020
---
---
"I'm the best Batman" says Michael Keaton
Story at MSN News - Also, Keaton may be Batman again for another film says ew.com
More Michael Keaton
---
New Batwoman story at Gamesradar
---
Trina Robbins appeals for help on recovering stolen artwork
...she loaned five pieces of her original comic art for an exhibit at Sacramento State -- an exhibit that was ultimately canceled as a result of the aforementioned lockdown.
Story at CBR
---
DC Comics quits UCS distributor for Lunar
This means theat DC Comics is now doing distribution business through three entities: Lunar, Diamond UK and Penguin Random House. Story at Bleeding Cool
---
The Batman movie is set in present contemporary era
Analysis with visual evidence at Cinema Blend
Speaking of the contemporary time frame, I don't understand this from the article:
As comic book movies continue to make buckets at the box office, there are plenty of highly anticipated blockbusters down the line. On the DC side of things, all eyes are on what Matt Reeves has in store for The Batman.
But, wait a second, no movies are making buckets, or have made buckets, since before the pandemic, now a good 8 months in the past. Eight months is a very long time in movie-release years, especially considering that a movie "hit" is a title that makes a good deal of money above the cost of making and publicising it (which, with few exceptions, is the current state of affairs).
Some have predicted that blockbusters are a thing of the past, and the movie theater chains will not be able to bounce back from the famine of screenings, lack of movies, and the financial collapse of chains. Certainly in the long term, that seems unlikely to me, but it will take a good slate of quality (or interesting) films to get theatre seats filled again and begin a resurgence of movie-theater-going.
---
---
What's Marvel and streaming TV doing?
The Snyder Cut might be the best thing on the horizon right now. That's how upside down everything is. ...I might be looking forward to the Snyder Cut more than anything right now, I mean, the world is not fair. Daredevil was the best Marvel thing I have ever seen to this very day, the first two seasons were perfection to me, they were the comic book personified. Then, they decided to take his costume off for an entire season, because they were trying to sabotage it. That's the only thing I can think of, they were trying to sabotage the Marvel shows because of the streaming wars.
Marvel, I can't tell you how short-sighted and stupid you were, you could have had a show that could have gone ten seasons, and could have been as big as Game of Thrones. It was that popular, that good, but you couldn't get your shit together. And that's what we're going to find out - - and maybe I'm going to be wrong on this one, I'm just saying this as an observer - - but you're having people shift from movie-making into "prestige" series-making, who aren't television people. And you can clearly see that the television people know what they're doing, but there's not that many "prestige" television people out there, because its a relatively new thing. We can argue about what created "prestige" TV... Sopranos, Battlestar Galactica, I don't care, you can pick one. But it was in the mid-oughts where that started to become a thing.
But its not like a movie: a movie trilogy can have a really good first one, a decent or better second one, and a shitty third one, and it can still be okay. A TV series can't just go one or two seasons, they have to go four or five. They're going to have to figure that out with streaming, because generally most streaming shows don't last past three.
Gary Buechler at Nerdrotic Youtube [dialogue edited here for content and language].
Some comments on Buechler's analysis: he says that "Prestige TV" is a new thing, but I don't think that is true, at least as a concept. I think instead "Prestige TV" is the current form of three earlier formats.
1. From the late 1940s into the 1960s there were Anthology TV Shows featuring famous Hollywood actors and directors (for example Screen Directors Playhouse). This enabled TV to fight back against Hollywood's claim that TV was a negligible art form. Besides broadcast television being visually inferior with the average viewer in America staring at a black and white screen of a small size, the shows themselves were cheap compared to a movie production, but by attaching famous names to the short films it allowed TV to begin bragging that at least when it came to acting, writing and directing talent, they could compete. This was "prestige" on a shoestring.
2. In the late 1960s and especially into the 1970s, television studios began making TV Movies. The broadcast networks were spending a lot of money to license Hollywood films onto their schedules, and the concept of the TV-Movie allowed them to be faster and more topical in subject matter with an inexpensively produced full-length film. By telling the viewer they could spend the evening at home and see a complete movie, so that besides saving money on a theater ticket, they could also see famous actors (usually ones that were past their prime Hollywood years but still had a valuable name teamed up with rising young TV actors) the TV Studios were often trying to accomplish two things at once: burnishing the concept that the viewer didn't need Hollywood to get genuine film entertainment, and of course the bigger aim of bigger money to be made off of advertisers wanting to be a part of the special event of a TV-movie premiere.
3. As making TV-Movies got easier for the broadcast networks to make, the concept got diluted by cheaper and lousier TV-films popping up on schedules, and this inadvertently reinvigorated Hollywood's claim that only their theater films could provide Grade-A entertainment, that at best TV only got hand-me-downs. Broadcast TV counterattacked in the late 1970s and early 1980s with the TV Mini-Series, where a large budget (at least as measured by broadcast TV spending scales) was lavished onto book adaptations, thus using Irving Thalberg's original conceptual thinking that powered M-G-M back in the 1920s and into the "golden age" of 1930s film-making: use 'proven' properties (popular, well-known books) and then spend whatever is necessary to make the actors and the writing look glossy and impressive to the viewer. The TV studios took this concept even further. At one time broadcast TV would take a licensed "epic" Hollywood movie (like Gone with the Wind) and split it up over two nights, thus doubling the ad revenue in the time slot and also making the "event" seem that much more important by having it dominate the evening schedule twice. The TV Mini-Series grew this concept out further by making a famous adaptation (like Roots, for example) split up over eight nights. This had the TV Studios competing with Hollywood in an area they could win: consecutive night story-telling made the "intermission" between sections much more comfortable for the viewer in a way a movie theater could never duplicate when it would place an intermission into a long, epic movie. Besides all that, it created an advertising bonanza.
The tension between Hollywood feature films and TV studios has been the source of innovation for both fields. The TV Mini-Series, with its multi-night marathon of a continuing "extra long" story is the father of 21st century episode binge-watching.
Here's the Nerdrotic website
---
Shazam 2 may start filming sooner than expected
So says Digital Spy
---
The Batman production includes Mister Freeze? Story at Movie Web
---
Punisher art expected to fetch millions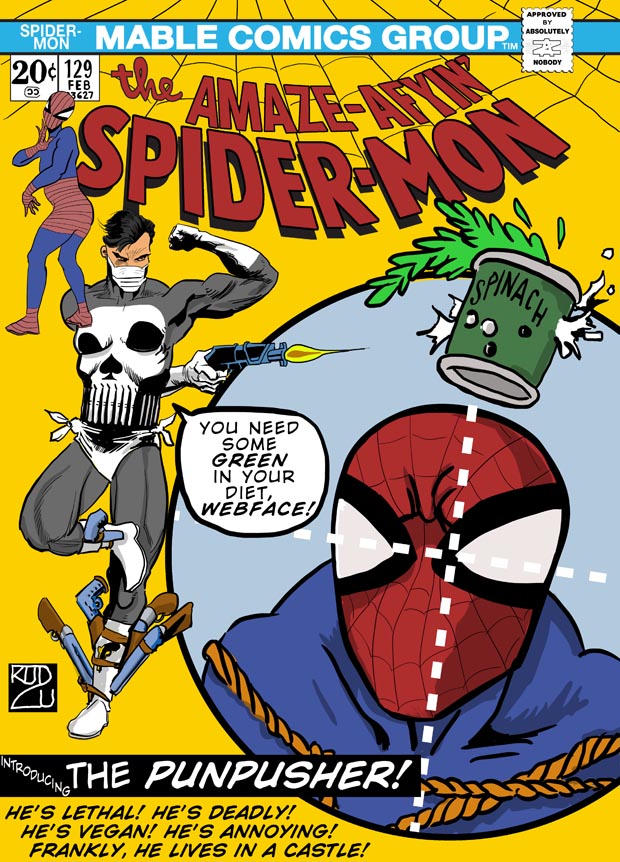 THIS ISN'T THE REAL MILLION DOLLAR ART AT ALL
Frank Castle is moving into the million-dollar club with his premiere comic book art from Amazing Spider-Man #129 on the block.
Story at Comicbook
---
The Batman production photos - comicbook
Superman and Wonder Woman costumed actors on The Batman set - Movieweb
Static Shock movie coming - AV Club
Batman the Killling Joke goes into Netflix "top ten" - Wegotthiscovered
---
Huh? Toby Maguire and Andrew Garfield for multiple Spider-Man movies?
Maybe Spider-Man 3 isn't just a number, but a trilogy plan.
And then there were three story at Koimoi
October 21, 2020
---
Avengers #36 review - this issue is "baffling" - at Bleeding Cool
---
---

---

---
Original page November 15, 2020
---
---