Archive Page 2048
---
One million superhero movies are piling up to be released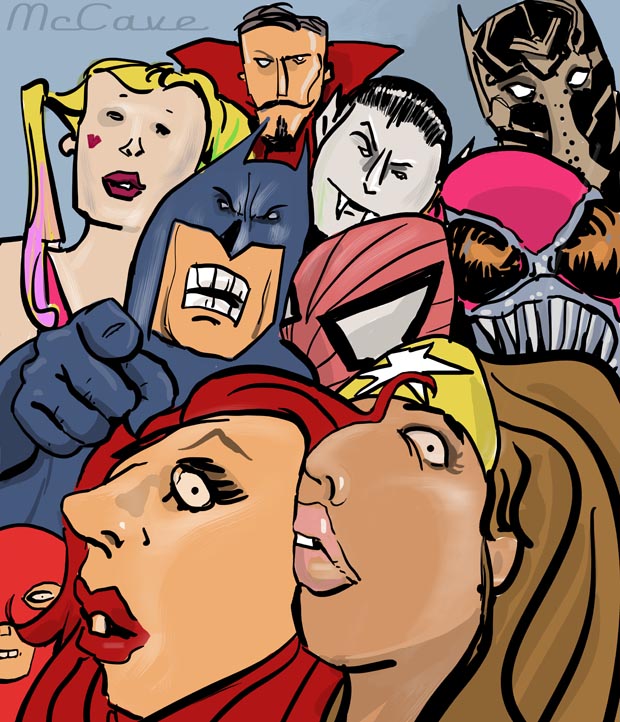 Actually, that's not accurate, but maybe this is: "Marvel and DC Movies Will Flood Theaters in 2021 and 2022 — If They Can All Be Made in Time"
Assuming the films come out, we're going to get a chance to see if "superhero movie fatigue" is real.
The question stated here before is 'the question is fast becoming not when will be the right time to start releasing movies again and make a profit, but if there will be enough movie theaters still in operation to make a profit when/if Hollywood finally stops hoarding their productions.'
Article at Variety presents what they call a 'cascade' of superhero movies. Here's what they're talking about (mostly MCU movies) so we added in the DC films, too, getting 19 all together:
SUPERHERO MOVIE SCHEDULE
Dec 25, 2020 - Wonder Woman 1984
2021 TBA - Justice League: The Snyder Cut
March 19, 2021 - Morbius
May 7, 2021 - Black Widow
June 25, 2021 - Venom: Let There Be Carnage
July 9, 2021 - Shang-Chi and the Legend of the Ten Rings
August 6, 2021 - The Suicide Squad
Nov. 5, 2021 - Eternals
Dec. 17, 2021 - Untitled Spider-Man: Far From Home" sequel
December 22, 2021 - Black Adam
Feb. 11, 2022 - Thor: Love and Thunder
March 4, 2022 - The Batman
March 25, 2022 - Doctor Strange in the Multiverse of Madness
May 6, 2022 - Black Panther II
May 20, 2022 - DC Super Pets
June 3, 2022 - The Flash
July 8, 2022 - Captain Marvel 2
November 4, 2022 - Shazam! Fury Of The Gods UPDATE: now Summer 2023
December 16, 2022 - Aquaman 2

---
Spider-Man 3 to have Dr. Strange
Story at gizmodo - with Benedict Cumberbatch now in the cast, and also Electro (Jamie Foxx), it would indicate a multiverse story, getting together the alternative Spider-Man world of Andrew Garfield's Spider-Man with the current MCU world of Dr. Strange. Probably connects up to Director Sam Raimi's coming film with Benedict Cumberbatch Doctor Strange in the Multiverse of Madness.
---
Comic Book Movie worries
Case in point: Spider-Man 3 and Flashpoint
Article at Cinemablend goes over the current status on superhero movie productions, and worries that things are going in the wrong direction.
---
---
Jim Carrey in another Batman movie?
What? Please no. Story at Cheatsheet
---
CBR Poll: 100 top comic book "runs" of all time
They want your vote at CBR
---
Official: The Batman now coming in 2022
Production now aims for March 2022.
---
New Godzilla anime show coming
Story at Movieweb
---
Shazam II moves to 2023
No more set for November 4, 2022, but moving into summer 2023 - story at Movieweb
---
Marvel Comics categorizes its "next generation of elite artists as 'Stormbreakers'"
And here's their names: Pat Gleason, Peach Momoko, Natacha Bustos, Iban Coello, Carmen Carnero, Juann Cabal, and R.B. Silva
Story at Marvel Comics
---
Reborn plans for an Affleck solo-Batman film?
Story at Republic World
---
The Keanu Reeves BRZRKR project finalizes with $1.447 million in backing
The Kickstarter page
---

---

---
Original page October 19, 2020
---
---