Archive Page 2003
---
---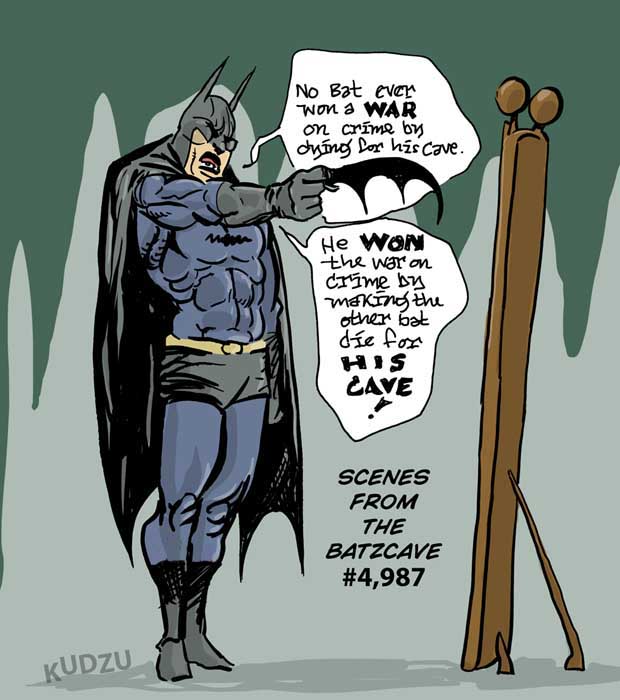 ---
Fast Movie Review: Shaft - 2019
You go into this movie expecting to hear Samuel L. Jackson's trademark word, and you do, and not just from him (as Shaft, or really, Shaft Jr) but also everyone else in the cast makes use of the verbal ammo, with a variety of un-PC language until its ubiquitous - you could not see another mainstream Hollywood movie this year utilizing this particular vocabulary.
Jackson is the main Shaft, but there's several Shafts in the story, too, though not enough to make an army, which would be helpful considering what they're up against. In the tale Shaft /Shafts have to deal with FBI incompetence (or is it just slowness?) and a league of vicious criminals in New York City. The FBI involvement comes from Shaft's estranged son who is a FBI data analyst and who at first seems like a typical pop culture milquetoast millennial, but this is misleading as he proves to be as lethal as the movie requires (and it requires a lot of lethality). Unlike the rest of our characters, Shaft III mentions that he "hates guns" a few times after shooting people. This momentary apologia doesn't impede his skills, and everyone in Shaft seems naturally armed to the teeth to defend themselves because violence is always just around the corner in this New York City.
Though not quite a full-on action film because there's so much funny put into Shaft, nonetheless it is full of gunfire, hand-to-hand combat, racing cars, and enough action movie banter for two films from the script by Kenya Barris and Alex Barnow. All of this is wrapped around a sort of cheerful fractured family film extolling the virtues of family life and the responsibilities of fathers to sons, men to ex-wives, and the importance of getting even with druglords.
Director Tim Story keeps the tale compact and moving at all costs, and exploiting the Blaxploitation connection in a seamless way. Judging by the flabby mainstream media reviews I read after viewing the movie, the mostly packed theatre where I saw Shaft couldn't have known you're not supposed to enjoy this sort of film.
---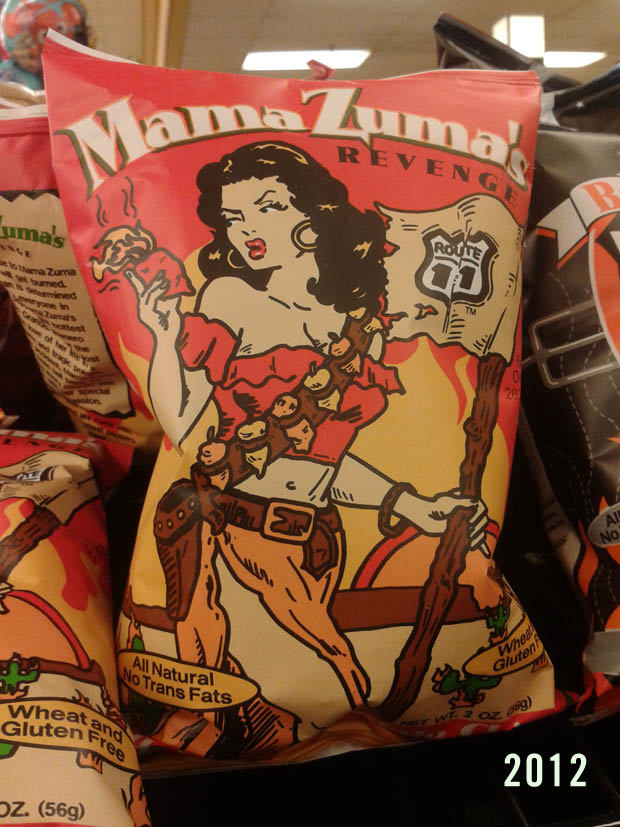 ---
They're not joking: no Batman
From the article at Empire Magazine: "Joaquin Phoenix's Joker Movie 'Doesn't Follow Anything' From The Comics "
Which makes Comic Book Brain ask: then why does he look like Joker from the Batman comics?
The hyperbole at Empire gets a little broad: "Joaquin Phoenix ... Robert De Niro. It's set to be a showdown for the ages, the chance to see two of the greatest actors of all time play off against each other."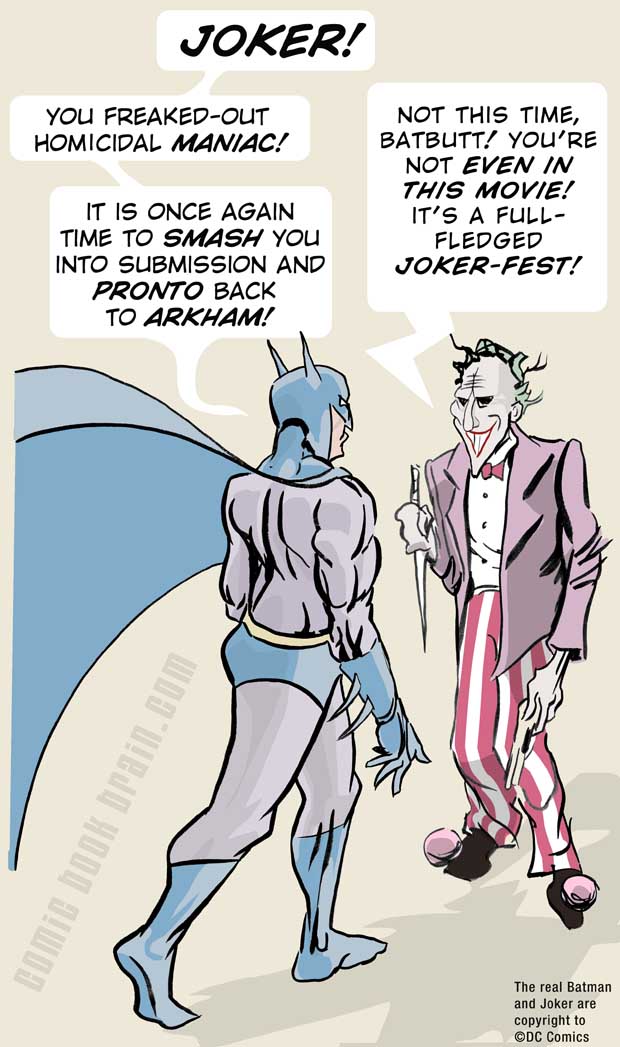 ---
More Batman
Gotham TV show is now collected into a complete bluray set - review at Forbes and here's the Amazon link for seasons 1 - 5 Gotham: The Complete Series (Blu-ray)
---
Batman: The Definitive History of the Dark Knight in Comics, Film, and Beyond - AMAZON
---
The unpublished Bill Sienkiewicz/Bill Lapham Batman comic art pages that didn't make it into Detective Comics #801 can be seen at comicbook.com
---
Avengers Endgame comes forth on August 13 to Bluray - thus this Amazon link AVENGERS: ENDGAME [Blu-ray]
---
Batman: The Definitive History of the Dark Knight in Comics, Film, and Beyond - AMAZON
---
Spider-Man Far From Home tallies up worldwide take of $577,766,500 by end of July 4th weekend
July 9, 2019: Also, Avengers Endgame is now at $2,772,462,833 billion worldwide. Marvel tacked on some extra footage at the end of the credits for Endgame, plus a mini-cameo collage of Stan Lee, with various remarks from Mr. Lieber, along with him hugging and being hugged by Marvel movie stars. It wasn't a mini-bio by any means, just an unorganized love letter. Following that was a sequence of Hulk performing heroics which is a deleted scene from Endgame, but the CGI is unfinished and jarring compared to what we usually see so carefully packaged in that department.
[Numbers are from boxofficemojo]
---
NEWS
Just a few more million dollars.... Forbes on Marvel's effort to squeeze out enough additional boxoffice from Endgame so that they sail past the record set by James Cameron's Avatar for biggest grossing movie in history (though, adjusted for inflation, 1939's Gone with the Wind still retains the crown). Looks like Disney/aka Marvel are going to pull it off.
CBR on how much Frank Miller doesn't understand Superman (well, now, maybe DC itself doesn't undertand Supers, and for that matter, that raises the question of how well the rest of the roster of characters are understood. Batman used to be a solid DC Comics character before transitioning into Bat-Dad, as if the worst aspects of Joel Shumacher's 1995 Batman and Robin were not seen as a lesson to learn from but as a guiding light for the future of Bruce Wayne, setting aside his war on crime to instead open a halfway house for Robin cosplayers.)
---
Bat-Man back-lash
Complaints and defense of Robert Pattinson as the new cinema Batman
More Batman Movie 2021
---
TV continues to rifle through the comic book past
Story at USA Today which characterizes the Amazon series The Boys "which imagines a world where people with superpowers are self-absorbed maniacs." This of course has been done a hundred different ways throughout past comicdom, but is certainly a new thing for TV (or superhero movies) which has only gleaned off the very top of what decades of superhero writers have already explored. In fact, The Boys is based on the Garth Ennis and Darick Robertson's comic books, first published in 2006.
---
Writers on Avengers Endgame want to do Superman
Everybody wants to fix Superman. Story at Comic Book
---
Burt Ward to be in Legends of Tomorrow
And will he be Robin?
Story at Gamespot
---
Love and Thunder with Natalie Portman
Thor and Portman back together and headed for cinemas on November 5, 2021 - story at Game Radar
---
Hey, new comics-makers
Canadian publisher Bedside Press launches new creator program - description of the invitiation to new creators at Hollywood Reporter
---
DC and Marvel are "at war"
Such statements like that make me sad because it means Image, Dark Horse, etc., are still too small to be included in this corporate big-time wrestling.
Original article at Bounding into Comics about the problems DC has faced while Marvel/Disney has piled up box office. This stood out in the Bounding article:
"Smaller budgets and the promise of a high return has been a calling card for many small studios since the days of Roger Corman."
That remark made me ask: do you understand that Roger Corman's method (conservative financially in making a film, but outrageous in concept) is the opposite of superhero film-making from both Marvel and DC?
All of this is based on the original article at Empire Magazine
---
Dark, darker, darkest?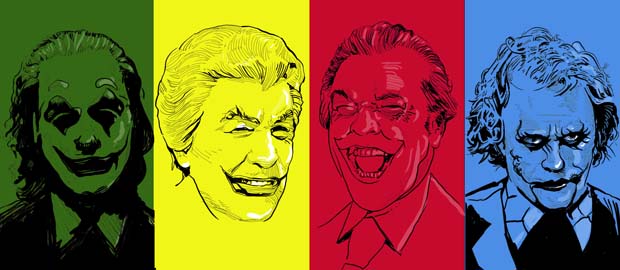 USA Today on the coming Joker movie and how it compares to Nolan's Dark Knight. Mostly they analyze the movie, without having seen it, by going over three promo shots of Joaquin Phoenix.
Also in the article, how the film will show up at the The 76th Venice Film Festival, and the festival director Alberto Barbera is saying it is "darker than the Dark Knight" with Mr. Phoenix "at the height of his powers."
The Venice Film Festival website
---
World's only superhero museum
Story at USA Today
---
The Fifteen actors who have been Spider-Man
The first was Peter Soles for the 1967 CBS Cartoon.
Fifteen? That's a lot more than I would have counted. List at Cheatsheet.
---
Neal Adams doing Ras al Ghul again
Neal Adams' Batman vs. Ra's Al Ghul #1 - comes out September 4, 2019. Issue #2 comes on September 18 and issue #3 on October 16.
---
Dark Knight Rises promo cardboard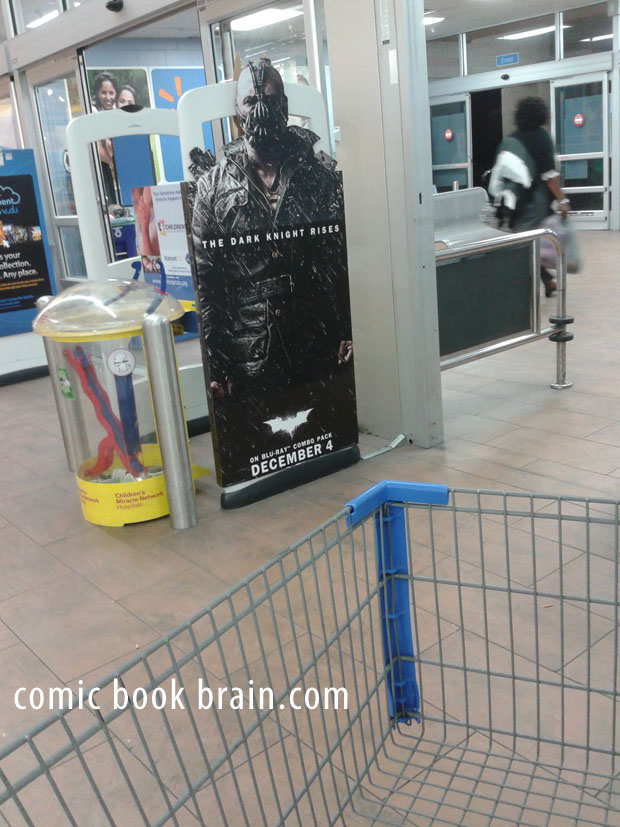 November 2012
---

---

---
---
---