Archive Page 2130
April 28, 2022
---
Neal Adams has died
Born June 15, 1941 – Died April 28, 2022
Adams' fame rested on his groundbreaking work on Batman in the 1960s into the 1970s (and later), plus his long career that included self-publishing, independents, Marvel and DC and just about everyone else that was publishing in the 70s and 80s. Apart from his artwork skill, though, Adams was instrumental in challenging Warner Bros to treat comic book people better, in particular Adams strongly worked on getting recognition for Jerry Siegel and Joe Shuster in the 70s during a time when Warners was gearing up for the big release of the first Superman movie, meanwhile Superman creators Shuster and Siegel were living precariously in near poverty. That wasn't the only time Adeams worked to better the plight of comic book artists and writers.
Obits:
Neal Adams, Batman Comic Artist and Eisner Hall of Fame Inductee, Dies at 80 – Variety
---
Neal Adams, influential comic artist and creators' rights advocate, dies at 80 – Among his many achievements, he revitalized Batman, co-created characters like Ra's al Ghul and John Stewart, and forced comic publishers to pay creators more. – EW Entertainment Weekly
The Adams/O'Neil team also took a politically engaged tone with their Green Lantern/Green Arrow comic, which sent Hal Jordan and Oliver Queen on a road trip across America. These two "hard-traveling heroes" encountered social problems of the day like racism, pollution, and drug addiction — the latter was memorably dramatized in a storyline that featured Green Arrow's sidekick Speedy becoming addicted to heroin. They also co-created John Stewart, the first Black Green Lantern and one of the first Black superheroes in DC period."
---
Neal Adams, Comic Book Legend, Dead at 80 – RIP to the renowned artist who helped transform Batman into the superstar he is today. – Gizmodo
Neal Adams Dies: Comic Book Legend Who Revitalized Batman, Fought For Artists' Rights, Was 80 – Deadline Hollywood
R.I.P. legendary DC Comics artist Neal Adams – Adams' version of Batman in the 1970s set the scene for a million dark and brooding takes on the iconic character – AV Club
---
Warner Bros working on another Superman movie – Bounding into Comics
---
DC Comics Ezra Miller Flash prequel comic canceled, not cancelled – Cosmicbook
---
Hero Underwear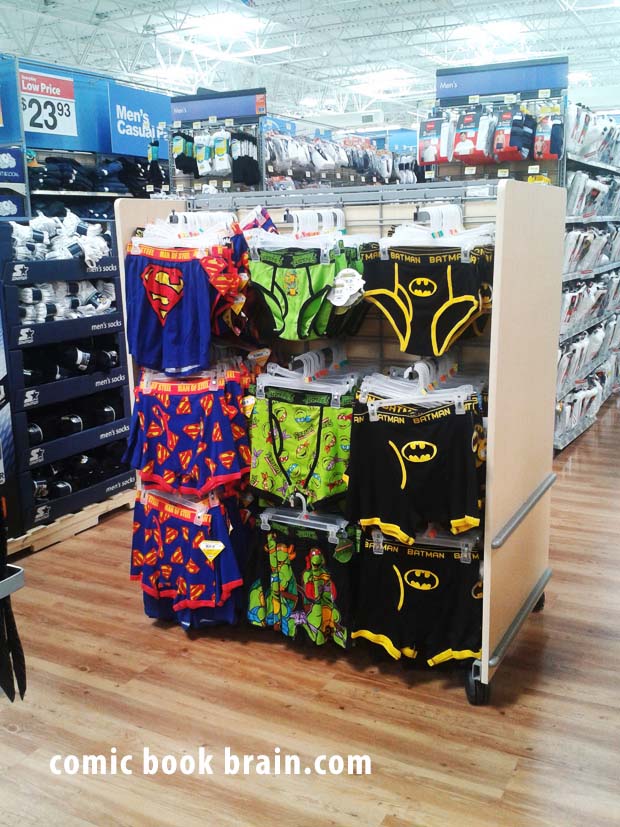 ---
The Bad Guys dominates box office this weekend, again– USA TODAY
---
Jon Watts not directing Fantastic Four movie – Superherohype
---
More about the Frank Miller/Dan Didio comic book publishing company thats starting up – Comics Beat
---
Arctic Comic Con in Anchorage this weekend – ADN
---
Days of Superhero past, future
Article from 2002 looks at Spider-Man's potential for Hollywood riches, and well you know what happened next.
Story at British Film Institute
Of course, the number of comic-book films now pipelined may simply indicate Hollywood's poverty of ideas and serve further to underline the studios' reluctance to take risks with original material. The ready-made mythologies of the comic hero are, commercially at least, a far safer option. Comic-book writers have had to reinvent their characters for each new generation, developing distinctive brand identities and evolving labyrinthine histories for scriptwriters to plunder.
At a time when mainstream film-making is overwhelmingly driven by marketing concerns, the lure of familiar archetypal figures – each with a distinctive iconography and an arsenal of desirable hardware – is proving difficult to resist. Batman, Spider-Man and the Fantastic Four are a marketing executive's wet dream: their logos and tag lines are already invented, widely recognised and just waiting to be writ large across the screen.
---
Investing in artists and the future of comics has always been my one true passion and creative calling. Dan DiDio, Silenn Thomas, and I couldn't be more proud to be launching Frank Miller Presents, which will serve as fertile ground for storytellers and new creations. pic.twitter.com/Bl7sT72WpN

— Frank Miller (@FrankMillerInk) April 28, 2022
---
Pattinson coming back for The Batman sequel?
Story at CNN NEWS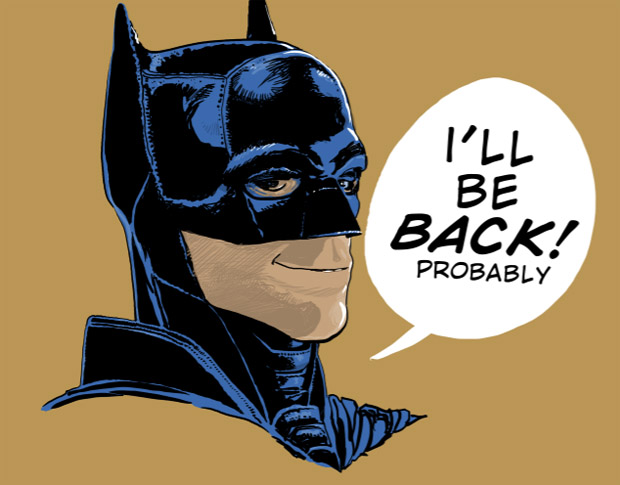 ---
Streaming was like a superhero, not its getting kicked in the shins
Story at MSN News
---
Adults buying old comic books "a retro boom"
Story at Korea Times
---
"Collectible values continue to skyrocket: Are you sitting on the next big seller?" – Houston Chronicle
With a new age of collectors diving into the market, it might be time to dig through your attic and wipe off that dust. More people are also viewing comic books and other collectibles as financial assets with a good return on investment.
A rare first-edition Marvel comic sold for $2.4 million. Without this comic, there would be no Iron Man, Captain America, Thor, Captain Marvel, Spider-Man, or any of the superheroes we've grown up on as we know it.
Are you sitting on your comic books? Then stop, you'll damage them.
---
Moon Knight TV show and Marc/Steven – comic book
You know who really was my co-star throughout this whole thing was my brother. I had my brother, Michael Hernandez, he's an actor, as well. I had him either play Steven or Marc, depending on the scene," Isaac told TheWrap. "It's the closest thing to me there is, is my little bro (laughs). So it was actually fantastic to have him there in my corner to be able to work with."
---
For George Perez birthday in June, DC Comics has special plans cooked up – comicbookmovie
George Perez has been staple of the comic industry for decades now. His characters, stories, and artwork have provided genre defining moments that people still fawn over to this day. From his work on Justice league, The Avengers, and Teen Titans, to iconic event series like Infinity Gauntlet and Crisis on Infinite Earths, George has literally been the artist of our childhood dreams and has brought countless young people into the wonderfully vibrant world of Superheroes.
Since the shocking revelation of Mr. Perez's terminal cancer diagnosis; prayers, praise, and admirations have poured in like a tidal wave from fans and creators alike. Marvel comics recently released a special tribute panel in in the pages of Avengers #55, appropriately titled "George Pérez: Once An Avengers... Always An Avenger". The panel featured some of the Earth's Mightiest Heroes (many of whom featured in George's Avengers run) raising a glass in toast to the artist. Furthermore, in an act that many thought impossible, DC and Marvel recently announced a partnership with Hero Inititative to produce a limited rerelease of Jurt Busiek and George Perez's iconic JLA/Avengers crossover. Proceed for the sale of this reprinting will be going to the Initiative's general fundraiser (of which Perez is a founding member).
---
Marvel comics covers of July – Gamesradar
---
Comic Pros raising money for Ukraine victims – MSN News
---

---

---
---
Original page May 18, 2022