DC Cover on Marvel Comic Book
A cross-over event no one planned for
eBay featuring bizarre misprint book: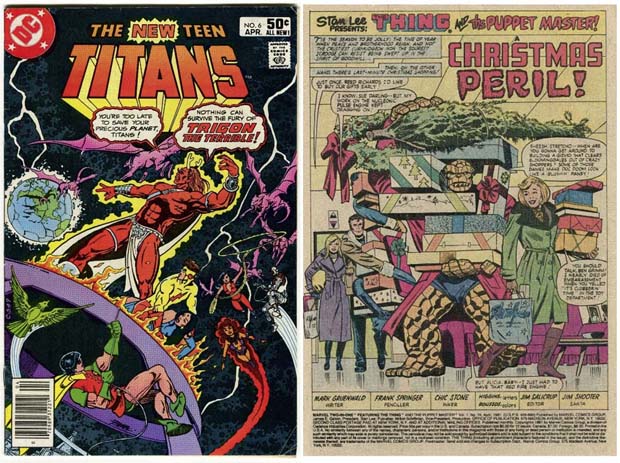 ...New Teen Titans #6 from April, 1981... inside are the pages of Marvel-Two-In-One #74 from the same date. There are three copies of this particular misprint known to exist and one has just hit eBay, slabbed by CGC with its true nature noted."
Story at Bleeding Cool
More story about this at Comicbook
"Remainders, unbound signatures of the "guts" of the book would have persisted in the print shop as "make-ready" for future runs of exclusively Marvel issues," the listing adds. "Most likely there was still a partial stack or so of "make-ready" that was used to gear up the cover and stapling of the Marvel runs, and some of these were mixed up with the DC run."
Bid on the item at ebay - $1.2 million
---
Related: Comic Book Money
---
---
---
Original Page April 2018 | Updated April 2021