Archive Page 2161
April 17, 2023
---
Autumn Snyder Tribute Fund
 

Full Circle, a special three-day celebration of the Snyderverse Trilogy to support the American Foundation for Suicide Prevention. All funds raised will go towards American Foundation for Suicide Prevention
---
Projections for a $130 million opening for Guardians of the Galaxy Vol.3 – MSN Deadline
These numbers are lower than the numbers put out for GOTU Vol.2 which came out in 2017 when tickets cost less (Average $8.97 in 2017, versus approx. $11 for 2023) so this lowered projection may be factoring a number of things:
Marvel and DC superhero films have been fairing badly with recent releases
A lowered projection helps ease the smell of egg on the face if the new title stumbles
Maybe the test audience reviews aren't too good
---
---
Phantom of the Opera to close on Broadway after 35 year run – Sun Star
That's a pretty good haul for a guy in a cape.
---
Jim Lee art for SnyderVerse t-shirt for Snyder movie Full Circle showcase – Comicbookmovie
As well as that organisation, the "Full Circle" event supports the Autumn Snyder Tribute Fund in memory of Snyder's daughter, Autumn Snyder, who died through suicide in 2017.
---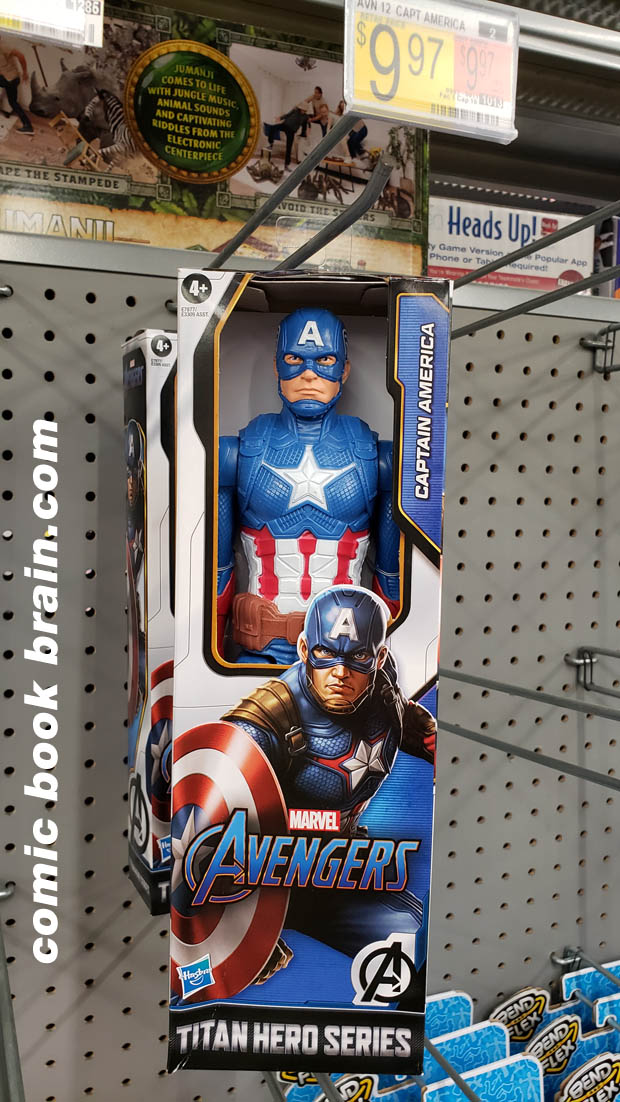 ---
Box Office:
Super Mario Bros – $437,946,600 worldwide
John Wick Vol. IV – $273,149,912 worldwide
Dungeons and Lute Players – $127,562,112 worldwide
Shazam Furry Gods –$128,479,957 worldwide
Avatard The Way O' Water – $2,314,859,608 worldwide
Adam Ant Quantumania – $474,193,752 worldwide
---
SpiderVerse Multiverse
 

The multiverse stuff... it's fun to watch the trailer with all the ... Spider-Horse, and all these other spider-characters. But I would happily trade all this to never deal with any of this again to have a real comic-universe with some real stakes and good, solid adventures where there wasn't a reset version of an alternative version of the the character. It's not that its been run into the ground, it's that they've got a giant cavern at this point and they're going deeper."
You Tube Comics by Perch
---
Annual analysis of Graphic Novel sales (for 2022) – Comics Beat
DC Comics is down, Image is down, IDW had a strong year, HarperCollins is strong... many other publishers are briefly examined, plus:
 

Marvel Comics has by far the most baffling performance of any publisher, with a paltry 16,000 copies of a single book sold in the top 750. Looking at the total list, they had a shade over 5000 different titles on the list, but only 932k copies sold – an average of 186 per title. Meanwhile Scholastic was able to move 42k copies of Miles Morales: Shockwaves. In fact every Marvel licensee – Viz, Scholastic, PRH, Abrams – was able to sell more books than Marvel itself.
---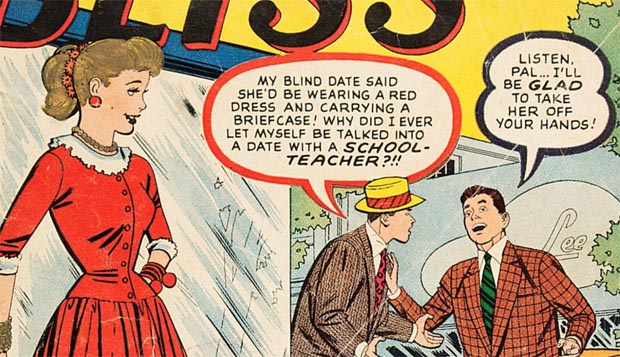 Meet Miss Bliss, 1955 Marvel/Stan Lee take off of the Eve Arden TV show Our Miss Brooks – Heritage Comics Auction Page
Article on Marvel's Meet Miss Bliss – Bleeding Cool – The series lasted only four issues, but Meet Miss Bliss is an obscure but interesting moment in Marvel history.
---
Eclipse Books & Comics, Rolla Missouri, reaches 40 years in business – Phelps County Focus
---
Data for 2022 confirms shift in comics sales to manga in France and USA – Comicbook
---
New The Marvels preview trailer
About the coming The Marvels movie – Hollywood Reporter
---
Super Mario Bros movie opens with $204 Million 5-Day Opening – Superherohype
---
The coming Daisy Ridley Star Wars sequel trilogy – Variety - MSN
---
Al Jaffee has died
Al Jaffee, Trailblazing 'Mad' Magazine Cartoonist, Dies at 102 – Hollywood Reporter
 

He retired at age 99 as the publication's longest-tenured contributor, working issue to issue as a freelancer, never on staff."
Mad Magazine's Al Jaffee has died, age 102 – comicbook
Longtime Mad magazine cartoonist, Al Jaffee, dead at 102 – Chicago Tribune
Mad Magazine Cartoonist Al Jaffee Dead At 102 – Huff Post - Yahoo
---
Manga/Viz on top of comics sales charts in USA – Comicbook
---
Aquaman the Lost Kingdom moves 5 days earlier for release – Superherohype
---
Finding out if your comic book collection is worth anything – MSN Market Realist
---
Miles Morales SpiderVerse Trailer
And why is the villain so angry? –Polygon
---
Dark Horse moving some Comixology titles into print
Story at Comicsbeat
---

---

---
---
Original page Febraury 14, 2023