Archive Page 2153
January 27, 2023
---
Here come the AI comic books – Comics Beat
Artificial intelligence (AI) art generators like Midjourney, DALL-E and Stable Diffusion have recently advanced in leaps and bounds..... Current peculiarities to comics with AI art include: Inconsistent faces, bodies, props, and clothing (although grassroots communities and tutorials have sprung up where comic creators swap tips on major challenges like achieving character consistency...
The trauma of artificial intelligence artwork is affecting every area of the artwork industry, and comic books are no different. The gimmick part of AI is understandable: what's bizarre, good, bad or just plain new has a chance of grabbing attention and being a viable market in the industry of image-making.
But the AI phenomenon goes well beyond that because it fuses together all that attention-getting plus the general obsession of the modern world with technology, implies any person with a computer and access to AI could theoretically start generating great art. Does this mean AI could be on the cusp of rather boldly marching into the house of already existing employed and livelihood earning artists and burning the place down around their heads? More on AI the Artificial Art
---
Are comic books really dying? There's sales numbers and then there's an other kind of sales numbers.
---
What?
"DC Confirms Batman's Superpower Is His Family" – Screenrant
---
Marvel has announced a special treat for Disney's 100th anniversary in 2023. There will be 12 variant covers throughout the year done by Italian Disney artists, the first 3 have been revealed and will be variant covers to Amazing Spider-Man #17, #18 and #19 pic.twitter.com/0UudIxr3oz

— LeblancPhotography@FanExpoCanada (@KingofToons) October 14, 2022
---
Absolute love this 'Goofy as Hulk' cover by Vitale Mangiatordi for the Disney 100th anniversary.

What I can't get my head around is why this is for Amazing Spider-Man and not Incredible Hulk pic.twitter.com/cRKVp4p1JB

— Joe (@JoebiWan94) October 14, 2022
---
Hawkeye star Jeremy Renner was trying to stop a snow tractor from striking his nephew when he was hurt by the device – Accuweather
---
Making superhero history with Angela Bassett: nominated for Oscar for supporting actress in role of Queen Ramonda from Wakanda Forever
Story at Digital Spy
---
April 2023 DC Comics solicitations – Comicsbeat
Seventy-nine release titles of comics, graphic novels, etc
For example:
V for Vendetta Absolute Edition 2023, by Alan Moore with cover by David Lloyd, $125, 384 pages – 8/15/23
Steel: A Celebration of 30 Years. Written by Louise Simonson, Christopher Priest, Grant Morrison, and more. Art by Jon Bogdanove, Denys Cowan, Arnie Jorgensen, Ed Benes, and more. Cover by Alex Garner. $39.99, 328 pages – 5/23/23
The Batman and Scooby Doo Mysteries #7. Written by Amanda Deibert, art and cover by Dario Brizuela. $2.99 US, 32 pages – 4/11/23
---
Marvel is doing an Alien series – comicbook
---
NFTs are still around: Bored Ape sale nets $1 million – FinanceFeeds
Bored Ape Yacht Club NFT #232 sold for 800ETH. But in truth, the sales of BAYC NFTs or Cryptopunks tell us very little about the NFT market.
---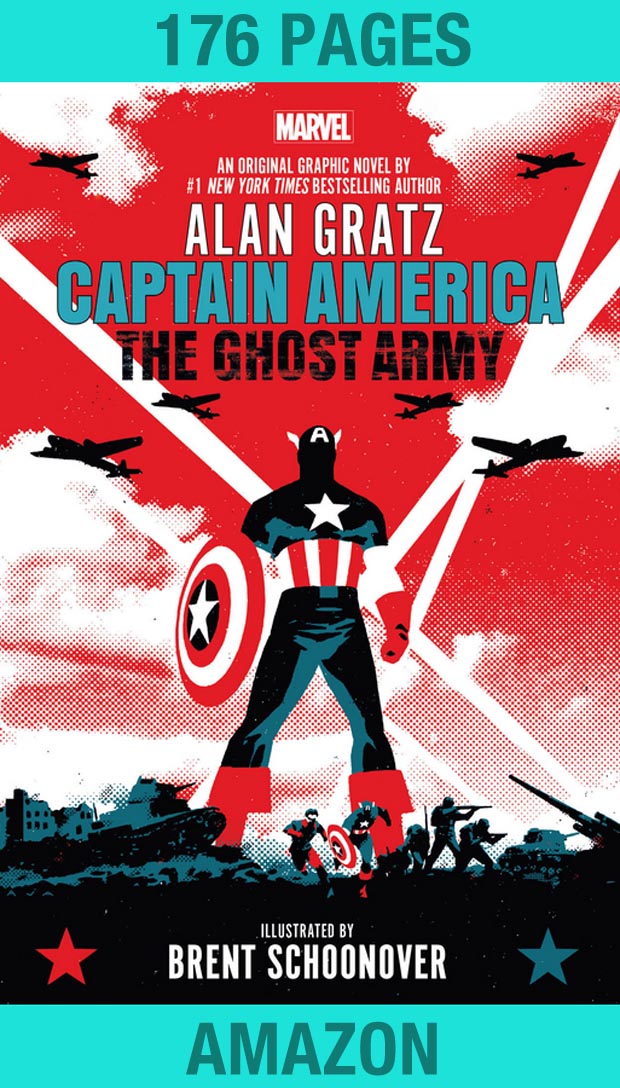 ---
About Kang the Konqueror in Quantumania – Deadline Hollywood
---
"Parasite Zombie" is next for Lois Lane – CBR MSN
---
The Marvel Movie Schedule List
Ant-Man and the Wasp: Quantumania – Feb. 17, 2023
Guardians of the Galaxy Vol. 3 – May 5, 2023

The Marvels – July 28, 2023
Armor Wars – TBA
Captain America: New World Order – May 3, 2024

Thunderbolts – July 26, 2024
Blade – September 6, 2024

Deadpool 3 – November 8, 2024
Fantastic Four – February 14, 2025

Nova – TBA

Avengers: The Kang Dynasty – May 2, 2025
Avengers: Secret Wars – May 1, 2026
---
Comixology has been in the news and on social media due to the massive layoffs Comixology part of Amazon's plan to cut 18,000 jobs – Polygon
A lot of the social media comments are along the lines of "Comixology worked fine and then Amazon bought it, screwed it up and now they're cutting it to ribbons."
Still thinking about Comixology & how Amazon bought a thing that worked, gutted it, shat in its bed, and then threw it away because they didn't want to play with it any more.

Jobs lost, livelihoods upended, & a fresh digital horizon that was opened up is now gone on a whim.

— ✪ Jonathan H. Gray: AKA Big Poyo Spookin' Thangs ✪ (@jongraywb) January 19, 2023
---
Marvel movies are going to get back into Chinese theatres? – CNBC MSN News
---
TokyoPop gets a new publisher – Publishers Weekly
---
The Dark Knight film was approached by Nolan "like doing a silent film" – Slash Film
Title cards for some of Christian Bale's growly Batman dialogue might have been helpful, actually.
---
Artist James Pearson has died
Worked on Spider-Man, Deadpool, Batman, Leagion of Super-Heores, Namor the Sub-Mariner, Spawn, Savage Dragon, Witchblade and Body Bags
Story at Comicbook
---
Marvel's Avengers getting a new line-up – Gamesradar
---
I used to work at DC Comics as an assistant to the art director 20 years ago, and the amount of artists I knew then who have since passed away is very very troubling. And I'm not talking about older artists, I'm talking artists who were in their 20s & 30's back then.

— Valerie D'Orazio (@TheVallyD) January 17, 2023
---

---

---
---
Original page Febraury 14, 2023