Archive Page 2126
March 29, 2022
---
Garry Leach, co-creator of Miracleman, has died. Worked for 2000 AD, Marvel, and DC – Gamesradar
Leach's partnership with Moore reached its heyday in 1981 when the pair joined to update the golden age hero Marvelman. The series, which would eventually come to be known as Miracleman due to copyright issues, saw Leach's distinctive brushwork and talent for depicting gruesome scenes of urban destruction fuse with Moore's somber writing to deconstruct the superhero genre.
---
Disney is censoring their TV show Falcon and Winter Soldier well after the original streaming – Inside Magic
---
After the backlash, Comixology is beginning series of updates – Comicbook
---
Bella Thorne wants superhero role– Unilad UK via Fark
---
Why superhero culture is American culture is capitalism – The Gazette
Batman as a character has to be wildly wealthy to finance his gadgets, because he is a human existing in a world of extraterrestrial heroes and villains. Batarangs don't come cheap. Other heroes' storylines like Superman and the Flash don't have to grapple with their relation to wealth because their position in the tax-bracket doesn't impact their heroic abilities. But in every Batman plot, viewers struggle alongside their hero with how he should relate to his wealth and the moral decay he sees in the upper class.
---
Deleted Joker scene from The Batman – MSN News
The Batman Deleted Scene Reveals Barry Keoghan's Joker Facing Off Against the Caped Crusader. Warner Bros. dropped a five-minute deleted scene on Wednesday that gives fans a terrifying look at actor Barry Keoghan's version of the famed DC Comics villain

– People
---
Death of Justice League final issue #75 – Bleedingcool
---
Suicide Squad game not coming out on declared release date – CBR
---
The Batman by Matt Reeves vs The Batman by Scott Snyder – Denofgeek
---
Concept art from the Rise of Skywalker movies - the Millennium Falcon changed? – Comicbookmovie
---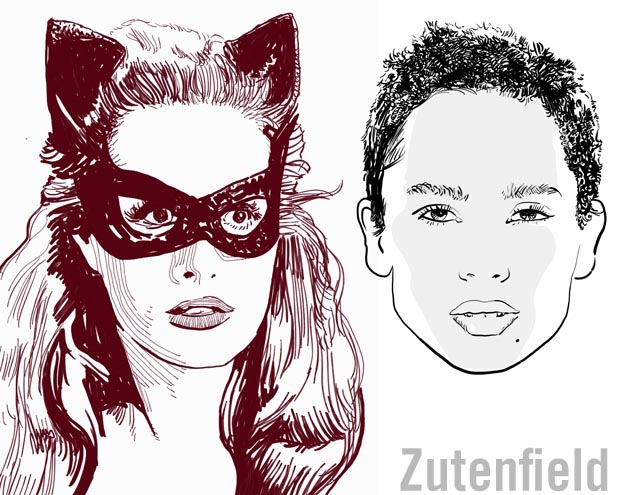 "_blank">Comicbookmovie
---
"Sony is dying to connect Morbius to the MCU's Spider-Man" – MSN News
Morbius isn't technically part of the MCU. It's just a character from Sony's nascent SSU. However, Sony achieved something a lot bigger with No Way Home that a massive payday. The movie links the SSU to the MCU. The previous Spider-Man stories are now part of the multiverse of Marvel stories. Put differently, Marvel focuses on the primary reality in the MCU, while Sony is free to explore other parallel realities that do not have to intersect with the MCU heroes.
---
The story of Marvel's trading cards of the 90s – Polygon
---
Children's books and comics growth – Publishers Weekly
---
The Batman has pulled in $300 million now – MSN News
Those ticket sales push "The Batman" past $300 million in North America, making the comic book adaptation only the second pandemic-era movie to cross that benchmark."
---
A copy of 1939's Marvel Comics #1 sells for $2.4 million – Uproxx
The comic, which features the first appearances of classic characters like the original Human Torch and Sub-Mariner, is a particularly unique find not just because of its age and collectibility, but for the extra notes handwritten in the issue. The "extremely passionate" mystery buyer, whose identity has yet to be revealed, clearly knew his Marvel history and had the millions to pay for it."
More coverage on the sale at AP News
Known as the Marvel Comics #1 "pay copy," it's "arguably one of the top three comic books in the world of comics collecting," said Vincent Zurzolo, chief operating officer of ComicConnect. The New York-based auctioneer sold the book Thursday night for a bit under $2,427,800."
More Comic Book Sales
---
The Batman keeps theaters "humming" – Arkansas Online
In its second weekend of release, Warner Bros.' "The Batman" easily remained the No. 1 movie in North American theaters with $66 million in ticket sales, according to studio estimates Sunday, while a live BTS concert broadcast was one-day-only blockbuster.
Matt Reeves' Caped Crusader reboot starring Robert Pattinson and Zoe Kravitz held well in its second week, dropping a modest 51% -- a good rate for a comic book movie -- from its $134 million debut and bringing its domestic total to $238.5 million. It has done nearly identical business overseas, leading to $463.2 million globally thus far.
---
Why did this Pokemon card sell for $336 million? – Kentucky
---
"Chronicling mortality"– UK Guardian
Gordon Shaw is a Scottish artist and comic book creator who was diagnosed with a brain tumour in his early 30s; this documentary shows him coming to terms with his condition by transforming it into graphic art, an open-ended autobiographical project which takes the form of zines, pictures and exhibitions.
---
Pokemon card auctions at $130K – Comicbook
---
New Batman/Superman - World's Finest #1 is return to Silver Age style – Gamesradar
---
Steranko exhibit at Youngstown's Butler Institute of American Art– WKBN
Steranko has 65 pieces of work that now take up two rooms of the Butler — the largest Steranko exhibit ever held — including his Wildcat O'Shea book covers, the Indiana Jones work for George Lucas, and the numerous pieces he did of The Shadow.
The exhibit is already open with a reception for Jim Steranko on Saturday, April 9 from 6 p.m. to 8 p.m. Tickets are $50 and can be bought on the Butler's website. Steranko will be doing a signing event at the DoubleTree Hotel. The exhibit continues until May 29. Museum web site
---
NFT of "Classic Comic Book Covers"
NFT collection features original artworks by BossLogic which includes animated comic book covers of Snoop Dogg as SUPERCUZZ, a next-generation superhero
Story at AP News
---
#BOTD: Happy 101st! birthday to the amazing Al Jaffee, the world's longest working cartoonist, who only retired from Mad magazine at the age of 99! Many happy returns Al! pic.twitter.com/N0Qeex86LY

— Finding Pete Doree (@PeteDoree) March 13, 2022
---
Cartamundi / Warner Bros. launch DC Hybrid Physical and NFT Trading Cards featuring The Batman – DC Comics
---
Batman's Jewish connection goes back to 1939 – Forward
Batman wasn't an original character. He was a Frankenstein's monster stitched together almost entirely from preexisting ideas, but one so good that he surpassed them all. Kane and Finger based him, visually and conceptually, on the film "The Bat Whispers" and pulp magazine characters the Black Bat, the Shadow and Zorro. (The latter two were inspired in turn by the Scarlet Pimpernel, who also inspired Swedish diplomat Raoul Wallenberg to save as many as 100,000 Hungarian Jews from the Nazis.)
Kane and Finger were both Jews of Eastern European descent, Finger a first-generation American and Kane a second. Both lived in the largely Jewish South Bronx, where they attended DeWitt Clinton High together, along with other future comics luminaries Will Eisner, Irwin Hasen and Stan Lee. Batman's publisher, DC (named after "Detective Comics," Batman's home title), was owned by Harry Donenfeld and Jack Liebowitz (Yakov Lebovitz), Jewish street toughs from the Lower East Side turned entrepreneurs.
---

---

---
---
Original page April 13, 2022 | Updated May 2, 2022