Albert Uderzo - 1927 - 2020
Famous artist on Asterix The Indomitable Gaul
---
---
Albert Uderzo has died
Born on April 25, 1927 in Fismes, France
Died on March 24, 2020, Neuilly-sur-Seine, France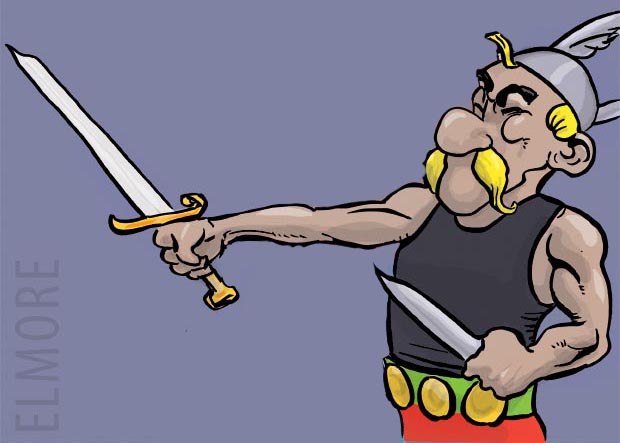 Obits:
Letter at Telegraph India about the "lost charm" of the non-Uderzo Asterix adventures
...Albert Uderzo was almost unmatched as an artist. If one looks at the detailing in Asterix and Cleopatra or in Asterix at the Olympic Games, especially the minutiae of ancient Egypt and Greece such as the drawings of the pyramids and the Sphinx, it highlights the artist's brilliance. Uderzo's skill, combined with René Goscinny's writing, made Asterix a classic. Now, with a new bunch of writers and artists creating new comics, that charm is lost. And I blame Uderzo for that."
---
---
Asterix and Obelix
The little warrior Asterix and his huge friend Obelix premiered in the October 29th, 1959 issue of the French language magazine Pilote. Collected stories published in later albums (approx 30 volumes of differing adventures) have sold in excess of 330 million copies throughout the world.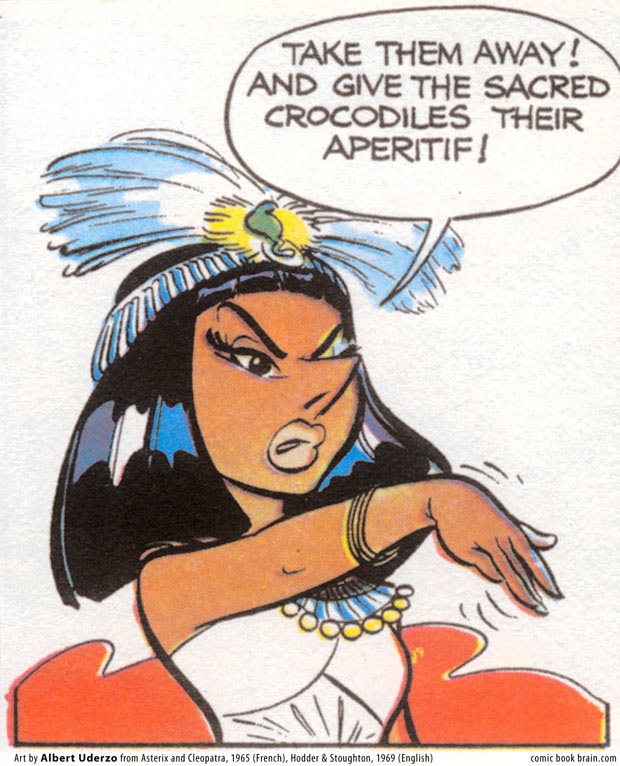 ---
Asterix and Cleopatra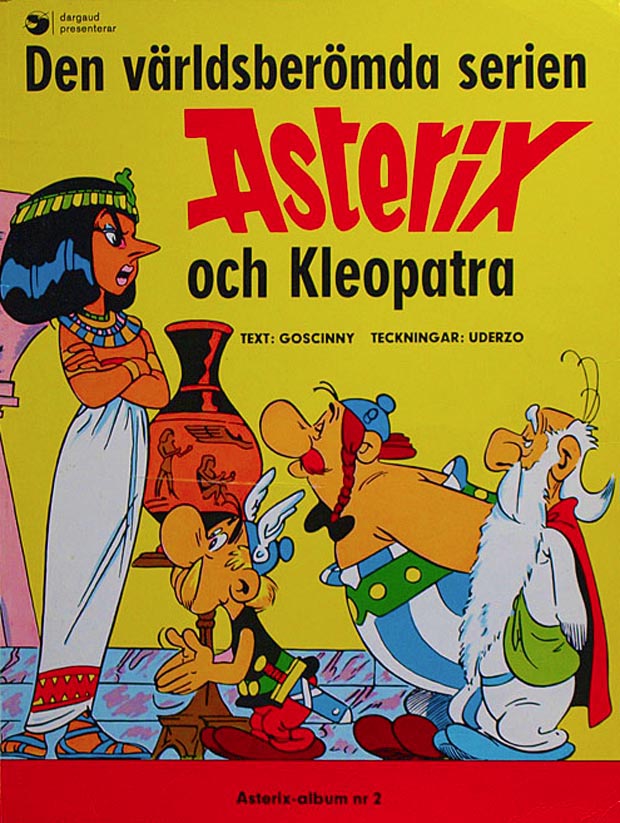 ---
Getafix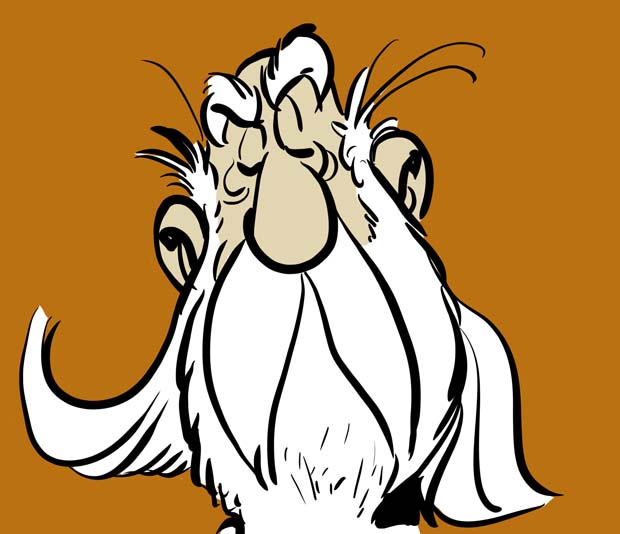 In the long-running series of Asterix the Gaul, Getafix the Druid is (almost) always the single character who can be relied upon not to lose his head when the going gets rough. The heroes, Asterix and his pal Obelix (or their entire village) in Gaul are always getting into one predicament or another. Using a golden sickle from which Getafix is able to secure the ingredients for his secret liquid "potion" which endows the drinker with a burst of incredible strength (not too much differently than the effect which spinach has upon Popeye), Getafix also takes effort to adminster the drink carefully, and will withhold it when someone wants it for unethical reasons. In short, he is the closest the strip, full of outlandish characters, comes to having the input of a mature adult.
---
Asterix in Switzerland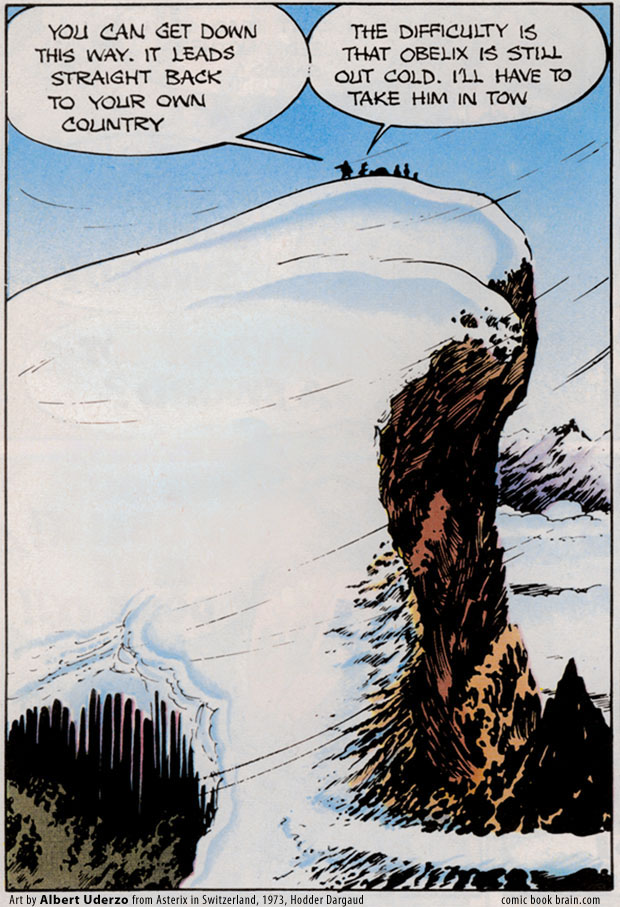 The album was translated from french to english in 1973. Script by Gocsinny and art by Oderzo.
Why hasn't Asterix and Obelix ever caught on in America the way the series has succeeded in Europe (that's the same question posed for Tintin, too). Goscinny's scripts are always funny, with an epic scope as the two heroes traipse across country after country (circa 50 BC), usually humiliating the Roman empire in the process. Is it that America just doesn't have as close an association to Rome as the countries of the former Roman Empire?
---
Asterix to reinvade America
November 2019
Pretty much ubiquitous in Europe, Asterix has been taken up by a new company (Papercutz) which plans a new effort to sell the indomitable Gaul to USA readers. MSN News has more.
Asterix is a European series that has had great success in many places all around the world, but has had a hard time in the USA, with multiple efforts by various companies over many decades.
When I lived in Europe, Asterix (and Tintin) were everywhere comics could be bought, often the only comics (along with Disney reprints) in places where there was nary a sign of DC or Marvel.
---
---
Original Page April 2020
---