ARCHIVE PAGE 138 - Dec 2012
Previous posts that appeared on the front page of comic book brain.com
---
Rick Geary - The Murder of Abraham Lincoln
Panel detail from the 'Stafford Room' page of Rick Geary's book The Murder of Abraham Lincoln, Comics lit 2005. See entire page.
---
Batman in line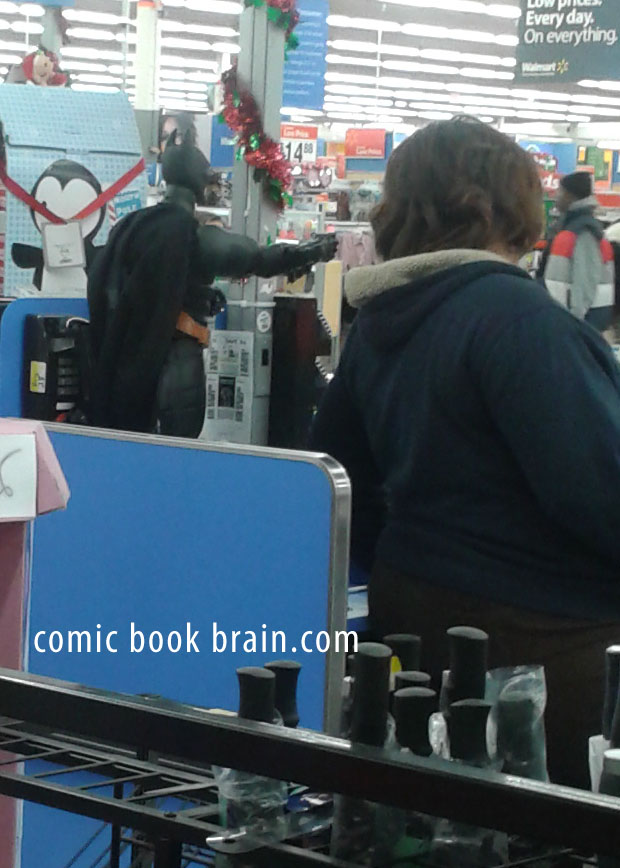 Shopping at the local discount mega store.
---
Catwoman #49 Cover, Adam Hughes
Catwoman #49 Cover art by Adam Hughes. See enlarged.
---
Howard Chaykin
Above: Chaykin art from Batman-Catwoman "Follow the Money" - see entire page enlarged.
---
Notes from My Travels: Visits with Refugees in Africa, Cambodia, Pakistan and Ecuador
Dark Knight Rises next to the Hello Kitty section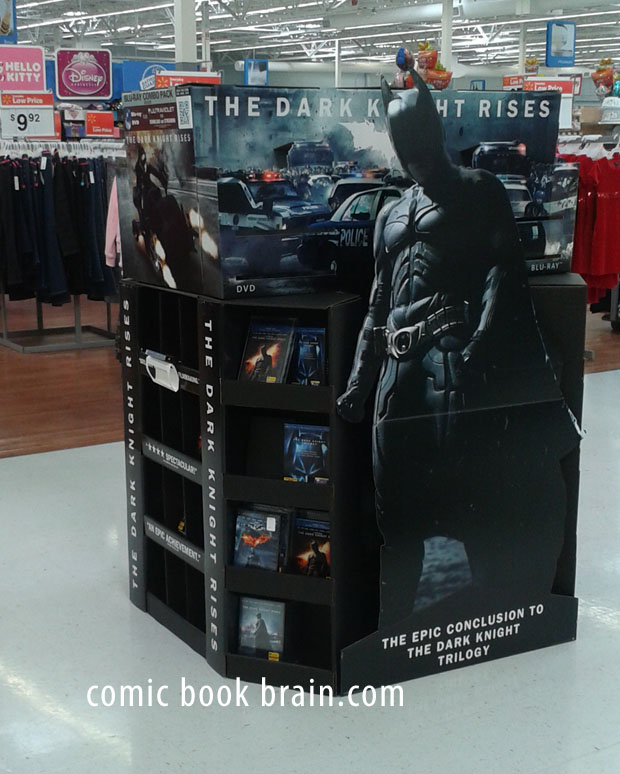 Dark Knight Rises cardboard rack next to girls clothing
---
Below: Chaykin art from the final issue of the revamped G. I. Combat, cover date Feb 2013. See page enlarged.
---
---
Beethoven and Schroeder - art and commerce
More Peanuts
---
Daniel Acuna - Uncle Sam #2
Cover art by Daniel Acuna for the second issue of Uncle Sam and the Freedom Fighters. See enlarged.
More Phantom Lady
More Daniel Acuna Art
---
Your Wonder Woman Outfit is ready
---
Neal Adams Detective Comics 1970
Neal Adams was ahead of his time in superhero books, utilizing his own photo-realistic style (which style existed by other hands, such as Stan Drake, in the newspaper world, a place Neal Adams worked in also, doing the Ben Casey comic strip for years). Introduced into DC Comics, the Neal Adams style started a revolutionary change in embellishing and taking the already strong focus on physical musculature, and heightening it.
Detective Comics #404, Oct 1970, Neal Adams Cover
Detective Comics #404, Oct 1970, Neal Adams Enemy Ace
Detective Comics #404, Oct 1970, Neal Adams Batman in pursuit
More Neal Adams
---
---
Original Page Jan 3, 2012 | Updated Jan 2014
---