ARCHIVE PAGE 82 - Nov 2010
Previous posts that appeared on the front page of comic book brain.com
---
---
---
J. T. Yost

Above: Interview with J. T. Yost talking about his series LOSERS WEEPERS Click to read
---
Cartoon Museum Closing
The New York Ticonderoga Cartoon Museum is closing down and the 700-piece collection (includes work by Hal Foster, Frazetta and others) is moving to the Toonseum, boosting the Pittsburgh Museum's holdings to 3,000 plus artworks.
Ticonderoga Museum web site
Pittsburgh Toonseum
---
Robot Woman - Basil Wolverton
---
---
Jack Kirby "The Murdering Misfit" Splash Page
Jack Kirby splash page from Kamandi #9, Sept 1973. See enlarged.
More Kamandi
---
Graphic novels for people who hate comics : Article by Therese ONeill that lists some of the obvious choices, and vaguely describes that the field has grown large enough now to accommodate just about any sort of reader. The books listed are going to be familiar to anyone who has been reading comics for awhile with at least a foot outside of the world of superheroes.
---
Conan The Destroyer Sold

Frazetta Family Trust sells off "Conan the Destroyer" for $1.5 million USD.
Highest price yet on a Frazetta painting.
---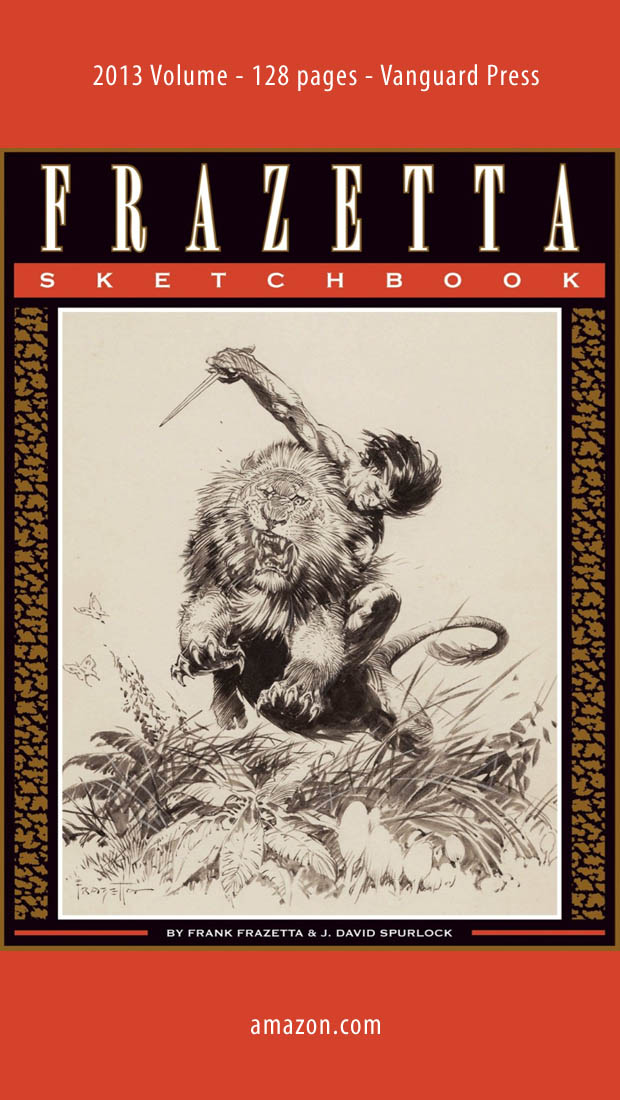 ---
Superman defeats the KKK : interesting take on the radio adventures of Superman in which the writers relied upon journalist Stetson Kennedy's undercover work penetrating the KKK of the 1950s. Kennedy thought of Superman as the 'ultimate antifascist' and the theme of the show taking on the Klan made a major impact in the southern states.
---
Batman, Adam West
---
Alex Raymond 1935 poster art for the Erroll Flynn movie "Captain Blood"
---
HOXWINDER HALL
Interview with Hoxwinder Hall Cartoonist Dan Boris
---
Catwoman Black and White
---
More Wonder Woman
---
Wonder Woman Lynda Carter - Bullet Deflecting Skills
---
Ice Cream
Read the history of ice cream page
---
---
Original Page Nov 2010 | Updated June 2015
---
---
---
Lynda Carter - Wonder Woman
---