ARCHIVE PAGE 77 - June 2010
Previous posts that appeared on the front page of comic book brain.com
---
---
---
Frazetta Cover sells for $380,000
Frazetta's cover for Weird Science-Fantasy #29 (1955) sells for $380,000 to Heritage Auctions Co-Founder Jim Halperin. With Frazetta's death, I guess his artwork will begin changing hands quickly, and the auction numbers will rise as the better (or famous) pieces will be in motion in collector circles.
---
Record Setting Comics Book Sales
2014 - Action Comics #1 ebay auctions for $3.2 million
2013 - Dark Knight Returns cover #2 art $478,000
2013 - Batman No 1 - Auctions for $565,525
2012 - "Billy Wright" Detective Comics #27 sells for $523,000
2011 - Dark Knight Returns #3 splash page sells for $448,125
2010 - Detective Comics #27 goes for $1,075,500 USD
2010 - Weird Science-Fantasy #29 cover art sells for $380,000 USD
2009 - Detective Comics number #1 auctions for $17,000 USD
---
---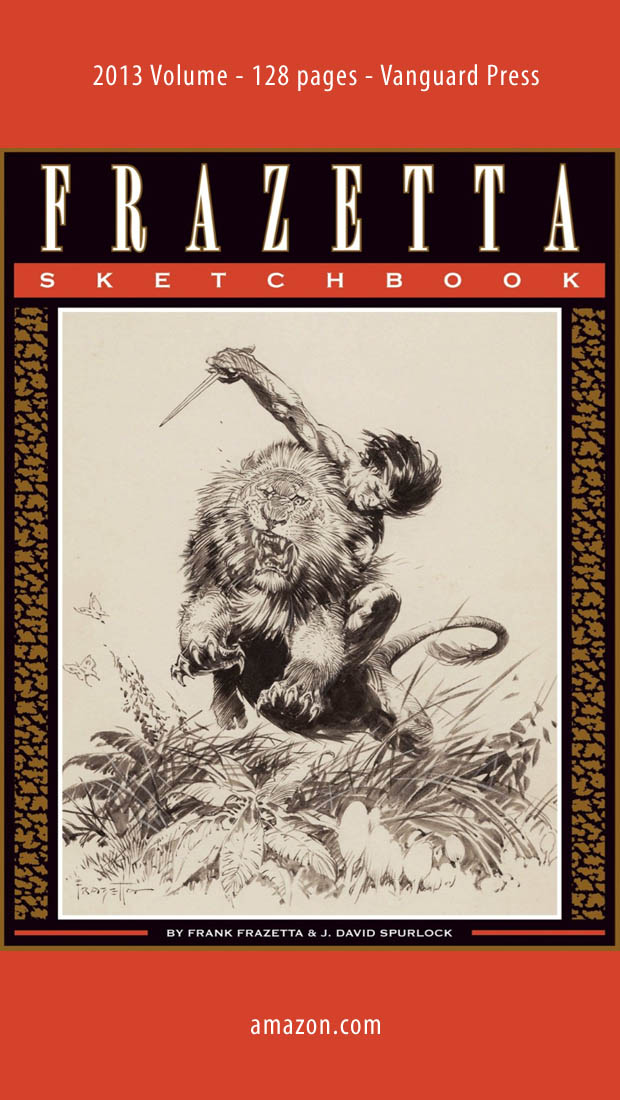 ---
Weird War Tales #13, April 1972, Alex Nino - Old Samurai Splash Page
Weird War Tales #13, April 1972, Alex Nino - Page 2
---
"Komikero" youtube channel
Gerry Alanguilan, he of the Komikero comic books of the Philippines web site, has a youtube channel with a whole chock of videos related (and not related) to comics. Alanguilan is probably best known around the world for his inking work backing up Leinil Francis Yu, but Alanguilan has a whole career doing two other things: his own comic book work (like Wasted and Elmer - see a whole portfolio of Alanguilan's work here) and for his lovingly extolled history of comics in the Philippines. He especially sings the praises of Filipino comic book artists, many who are well known to the Marvel and DC Comics fan, to whit: Alex Nino, Nestor Redondo, Jess Jodloman, Tony DeZuniga, Abe Ocampo, Alfredo Alcala, ER Cruz, and Rubeny.
---
Free Comic Book Day in Greece
Greece may be experiencing an economic meltdown that threatens the foundations of the European Union (and the balance sheets of French and German banks), but on the other hand free comic book day was in full force among the Hellene:
"Comic books might be free for the day, but stores are required to pay a symbolic sum, usually no more than 20 cents per issue. In the first six years of the event, more than 2,000 retailers in more than 30 countries have given away in excess of 12 million Free Comic Book Day special-edition publications.
As for fanboys and fangirls in Greece, they had better be prepared to hold out for an extra week before they can expect to lay their hands on the loot, as stock may have been further delayed due to the Icelandic volcanic ash.
Despite distribution bottlenecks, comic books have definitely gained in popularity over the past few years, what with superhero movies and all. As a result they have become a lot more readily available in Greece, from your specialty comic stores to your neighbourhood newsagents' stand."
Vaguely related: Greek language Mickey Mouse and Goofy page from 1977. Also, economic news about Athens Greece
---
---
Detective Comics #27 sells for over $1 Million USD

Bruce Wayne gets richer:
Heritage auctions off Detective Comics #27 for over $1 million USD Click to enlarge.
---
Earl Norem art
Savage Sword of Conan 16
Mopre Conan
---
Mike Allred Solo Book from DC Comics

Cover to Mike Allred SOLO #7. Click to enlarge.
[The "Solo" series from DC Comics was such an excellent series. They should repeat the gambit every few years.]
More Mike Allred
More Batman '66 Comic Book Series
---
---
---
---
Original June 2010 | Updated Feb 2013
---